C-O-O-L TREASURE MAP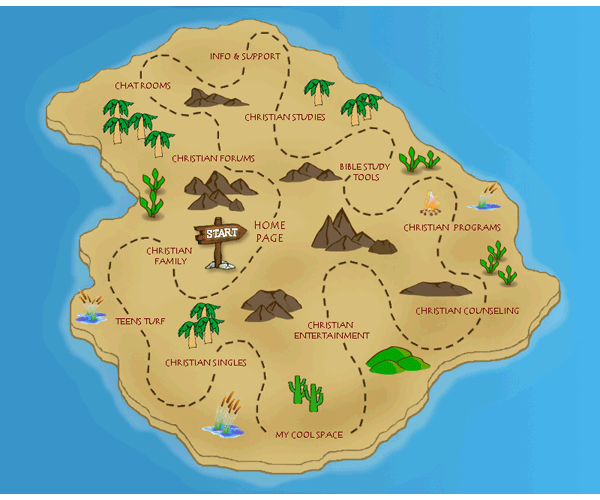 THIS CHRISTIAN PROGRAM IS ONLY ONE OF THOUSANDS OF CHRISTIAN PROGRAMS AND CHRISTIAN STUDIES FROM THE MOST AWESOME CHRISTIAN COMMUNITY KNOWN AS ...

CHRISTIANITY OASIS ON LINE ...
WHERE CHRISTIANITY IS C-O-O-L


C-O-O-L SEARCH
TYPE IN WHAT YOU ARE LOOKING FOR WITHIN OUR CHRISTIAN COMMUNITY
CHRISTIAN FORUMS


CHRISTIANITY OASIS HAS PROVIDED YOU WITH FREE CHRISTIAN FORUMS. FIND GREAT FELLOWSHIP, DISCUSSIONS, BIBLE STUDIES AND TONS OF OTHER GREAT FEATURES AND ACTIVITIES WITHIN THE CHRISTIANITY OASIS FORUMS.

FORUM SECTIONS

Here you will find Announcements from Christianity Oasis, the New Member Welcome forum and help with the My Cool Space feature.

In this section you will find forums related to C-O-O-L programs and upcoming events and activities.

Here you will find forums with awesome Christian studies from Christianity Oasis, including End Times studies, the Gospel of Jesus, and many many more.

In this section you can join in on Bible study discussions on various topics, post questions and get feedback from other Members

Here you will find forums for games, discussions on movies, music and books, comedy and joke.

Great family forums on a wide variety of topics, including pets, sports, friendship, homeschooling and hobbies.

(18yrs & over): These forums are for our Adult Single members, where they can interact with other Christian Singles.

This section includes forums for member dealing with various problems and issues and includes forums for Self Harm, Survivors and Victims of Abuse, Alcohol Recovery, Sexual Sins, Mental Illnesses and many more.

Here you will find forums for our Teen Members, where they can share thoughts with other teens, play games and post their blog.

This section is sure to warm your heart. Here you will find many forums with Inspirational messages, discussions on Spiritual growth, Poetry, Praise, and lots more.

Within this section you will find forums for discussions on cooking, dreams and visions, news and current events, testimonies, and for sharing anything that you want other members to be aware of.

(Men ONLY): This section is for our Male members to be able to interact with other Christian males on various topics and discussions.

(Women ONLY): This section is for our Female members to be able to share thoughts on various topics.

FORUM RULES AND REGULATIONS

THE OASIS SHOUTBOX




For those members who are unable to enter chat, or just wanna browse the forums yet still wanna sent a 'shout out' to their Oasis friends, the Shoutbox is the place to do so. You can find the Oasis Shoutbox at the end of your Members Forum Page.




To post a message on the shoutbox, simply type your message within the text box, and hit the Shout! Button to send your message. Your message will appear in the Shoutbox below.




To view the extensive collection of Smilies/Emoticons on the Shoutbox, click on the + sign at the upper right of the Shoutbox. To include a Smiley/Emoticon in your message, simply click on the one you wish to include and this will appear in your text box. To avoid flooding, no more than 7 smilies/emoticons can be place within any one post. If you post more than 7, only the first 7 will show up within your message.




Links to websites outside of the Christianity Oasis community are not allowed to be posted on the shoutbox. This policy is in place to protect our members from unrighteous links and spam.
WANT TO BECOME A MEMBER OF THE MOST AWESOME CHRISTIAN COMMUNITY ON THE INTERNET?