THE TRUTH OF ALISSA LYNNE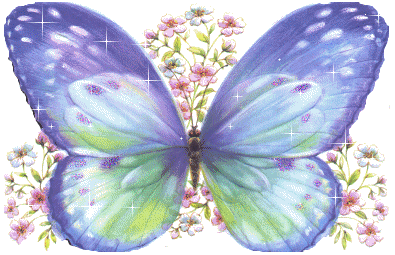 by Alissa Lynne - Purple Butterfly of Christ
Inspiring Women on the Internet
---
Apostle Diane Ross
https://www.blogtalkradio.com/cmn
https://www.freewebs.com/cmnetwork
Her radio show in her words: "Providing listeners with essential biblical principles that will motivate, encourage and propel them towards expecting excellence; for useful life application."
Alissa's comments: She is an awesome woman of God and truly inspires me with her spirit and straight talk. She is truly a sister in Christ whom loves the Lord and so glad that I have met her and pray that she is not just one sister of season friendship but a lifetime sister in Christ. If you have the time, listen to her radio shows and visit her web site – she is truly a blessing to me.
---
Prophetess Nikki Richardson
www.blogtalkradio.com/CIAJOY
Her web site states: Count It All Joy Women Ministries helps women who are battered by past hurts, drug addicted women & single mothers seek help from the right source. My passion is helping women grow and know who they are the way God sees them. not the way the world sees.
Count It All Joy Women Ministries is for women and teenagers who still deal with past hurts and pains. So many of us women walk around in insecurity, guilt, torment and pain from our past, which leads to us not fulfilling what God has for us to do in our lives. This ministry is designed to get women and teenagers to seek help from the right source which is Jesus Christ, who will deliver us from all the pain and sorrow from our past. In James Chapter 1:2 reads:
"My brethren, count it all joy when you fall into various trials, knowing that the testing of your faith produces patience. But let patience have its perfect work, that you may be perfect and complete, lacking nothing."
Alissa's comments: She is a sister who is out there "taking it to the streets" reaching out to all that are in pain and looking to be a sister to all. We have kindred passions for our sisters in Christ with a different approach and I thank God for her delivery of the things God is doing in her life! Praise the Lord – take the time to visit her pages for you will be blessed.
---
Sister Valerie
https://christianrainbows.blogspot.com/
Her site states: Christian Rainbows Empowered By Grace
"Speaking the truth in love, we will in all things grow up into him who is the Head, that is Christ." (Ephesians 4:15)
Alissa's comments: A gifted and talented writer in the Lord. Her words not only encourage but engage her readers to really think about their relationship with the Lord – I love reading Sister Valerie's writings. Praise the Lord for her!
---
Sister Melcena Rose
Her site states: Our ministry is to spread the news of Jesus Christ to the world and to allow the Christian community of Dayton, Ohio to have a platform that will open the world to them. We deeply believe in the following articles of faith and hope that all those who join us will also believe in these principles. God Bless
Alissa's comments: Sister Rose is a wonderful woman in God always busy spreading the word of God all over the internet with her lovely emails. Check out the podcasts on her web site and truly be blessed.
---
The Truth of Alissa Lynne
Alissa Lynne – Purple Butterfly of Christ
The Truth of Alissa Lynne is an in depth look of the life of a woman who endured many obstacles in her life from childhood abuse, self-esteem issues, rape, bad choices in life and how Jesus Christ brought her through it all.
Alissa Lynne's blesses us with her own thoughts on her life and her walk with the Lord. Her tell it like it is attitude is refreshing in a world of untruth and dishonesty.
Alissa Lynne shares with us her thoughts on how she relates the way of the world to our Lord and Savior Jesus Christ.
Published by: Alissa Lynne – Verona, PA
All rights reserved. No part of this book may be reproduced or transmitted in any form or by any means, electronic or mechanical, including photocopying, recording or by any information storage and retrieval system, without written permission from the author, except for the inclusion of brief quotations in a review.
Copyright © 2007 Alissa Lynne – Purple Butterfly of Christ - All rights reserved
First Edition, 2007
Published in the United States of America