THE TRUTH OF ALISSA LYNNE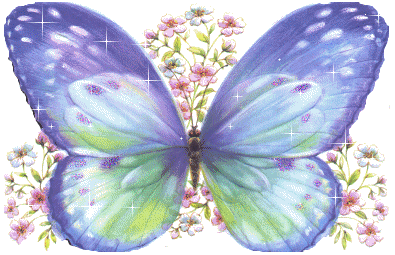 by Alissa Lynne - Purple Butterfly of Christ
PRESS RELEASE
FOR IMMEDIATE RELEASE
October 1, 2007
FREE – FREE – FREE
Praise the Lord Everyone – This is Alissa Lynne – Purple Butterfly of Christ
Alissa Lynne is pleased to announce that her first book - "The Truth of Alissa Lynne" is now available for download, reading and listening to on line as of September 30, 2007! Praise the Lord – the book is complete and revealed.
It is a free book for all to read, and/or listen too! God has blessed Alissa Lynne with the opportunity to give this book away. What does she get for offering a free book? The opportunity to bring to you how awesome God truly is.
What is "The Truth of Alissa Lynne" about?
The Truth of Alissa Lynne is an in depth look of the life of a woman who endured many obstacles in her life from childhood abuse, self-esteem issues, rape, bad choices in life and how Jesus Christ brought her through it all. Alissa Lynne's blesses us with her own thoughts on her life and her walk with the Lord. Her tell it like it is attitude is refreshing in a world of untruth and dishonesty. Alissa Lynne shares with us her thoughts on how she relates the way of the world to our Lord and Savior Jesus Christ.
So if you are still reading and want to see what all the raving is about – go to:
www.purplebutterflyofchrist.com
Click on "The Truth of Alissa Lynne" for access to the different versions for downloading and your listening pleasures!
What do you have to lose; it is free – no catch at all – 100% free!
Thanks once again for your continued support in prayers! Praise the Lord and have a blessed day!
Contact Information:
Alissa Lynne – Purple Butterfly of Christ
Email: admin@purplebutterflyofchrist.com
Web Site: www.purplebutterflyofchrist.com
Published by: Alissa Lynne – Verona, PA
All rights reserved. No part of this book may be reproduced or transmitted in any form or by any means, electronic or mechanical, including photocopying, recording or by any information storage and retrieval system, without written permission from the author, except for the inclusion of brief quotations in a review.
Copyright © 2007 Alissa Lynne – Purple Butterfly of Christ - All rights reserved
First Edition, 2007
Published in the United States of America