THE TRUTH OF ALISSA LYNNE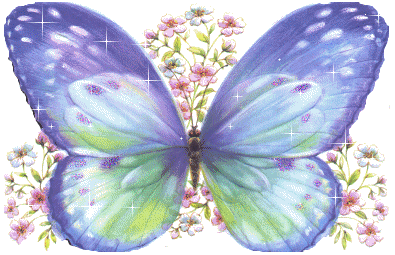 by Alissa Lynne - Purple Butterfly of Christ
A Special Message to Single Women
Remember - What pleases God? – YOU DO!
I believe that we all deal with an issue of some kind, as we are not perfect and so far from it. I know for me, getting over things in my past and things facing me right this very minute is by letting go, let God, and let love take over. I have heard more and more Christians say repeatedly about how they cannot let go. Well I know that the easiest way for me to do it and the ONLY way that I can let it go and truly turn things over to God is to have a relationship with the Lord. We have to get closer to Him.
If you are having a hard time with letting something go, go to Jesus and pray. I am not talking those rehearsed prayers either, I am talking about just as you talk to your girlfriend, talk to God. Why not – He already knows your thoughts and feelings anyhow. I have found that sometimes I just have to lie on my bedroom floor and just talk and talk. For me, it is more of a respect thing with the laying on the floor, as just as I talk in my ramblings and in my typing this, this is how I talk to the Lord. I keep it real with myself in my talking to the Lord because I know that He knows me and how I am. I have a much better prayer life by doing that.
I am over 38 years old, already with two-failed marriages under my belt, so my sisters keep holding out for the Lord. I attracted the WRONG MEN! Well, in my case I was seeking on my own, I was not saved and not living right so what did I do, I played the game. It is an easy thing to fall into.
Here is a question to ask yourself when you are wondering why no one wants you or if you are attracting all the wrong types of men – WHAT ARE YOU WORTH? What do you think of yourself, because my sister what you think of yourself is what some people see. So for example, if you do not think highly of who you are, people will sense that by the way you carry yourself, the way you speak and the way you act. We think we are acting one way, but in essence, we are not hiding our insecurities at all.
Therefore, my advice to you is the following:
Seek God above all other things – place Him first. Read the word of God and if you find that, you cannot understand the words in the Bible, then there are several things you can do. First, get a King James Version and another version that you understand. I personally use the NIV (New International Version). So when you are reading it, you have two bibles in front of you to reference with.

Second, start talking to the Lord in all things that you are doing, this is building your prayer life with the Lord. So many people are so stuck in that prayer that ministers do in church – NOT!! You need to talk to God as you are comfortable with, girl have had conversations with the Lord in my bedroom, in my car, in front of my computer – talking to Him and telling Him what is on my mind. I have on occasion yelled at Him too. We have to talk, talk, talk, and talk some more to the Lord and let Him answer us. God's will is to be done in our lives and we need to allow Him to do so, the best way to do that is to build our relationship with Him. Is it going to happen over night? NOPE Is it going to be easy? NOPE but nothing worth having or doing ever is. So keep Proverbs 3:5-7, Matthew 6:33, and Philippians 3:14 close to you as you move in closer to the Lord. For the closer you get to Jesus the more the enemy is going to come at you because you are doing something he does not want you to do and that is making it to heaven!
This also will come in time – LOVE THE WOMAN THAT YOU ARE!! With all her beauty and mistakes – love who you are and were you are in your life. This is going to be hard for many of us are beaten down and have not let things go to allow us to move forward in love in Christ and with a person. You cannot accept the love of a man, a good man, if you do not love who you are. You will bring too much baggage into the relationship if you do not allow yourself to love who you are. Forgive yourself for you faults, ask God to show you the areas that you need to improve in. You have to truly love that woman that you are. How can we expect the perfect man when we are not the perfect woman? You should not place your concentration on "finding" a husband but asking and allowing God to make you the Christian woman, wife, and mother that HE wants you to be. If you take the focus off what you are not and place the focus on the Lord first and what you are – you will see that you will have more peace and joy in your heart. God wants us to allow Him to love us. He cannot do so with all the junk that we have in our hearts, we have to release that mess by doing the stuff I listed in and then allow the Lord to fill us with nothing but His love and as it starts to happen, here comes the love for ourselves.
If you want someone to love you, you have to seek ye first the kingdom of God, turn all that you have over to Him, allow God to love you, love yourself and WAIT on the Lord to SEND your man to you. We are not to be seeking out the man, but seeking out the Lord. I love the saying (I am paraphrasing) that a woman should be so lost in the Lord that a man has to know Him to find her. We have to forget what society tells us and go from there.
Yes, I am blessed to have a boyfriend, a God fearing, speaking in tongues, fire-baptized, love of my life boyfriend, but we have issues too. It is not easy but it is easier because we are grounded in the Lord, to make it work and work through all my own personal issues due to my past and his own personal issues due to his past – we both brought luggage to the relationship. We HAVE to have a relationship with the Lord FIRST as individuals. It is what makes the difference for us, I would be lying if I said it was perfect, it is NOT perfect. I have wanted to quit many of times, but through God and His direction, I have not done so. We have to know the Lord, to make it in every single step of this life we take. My sisters please start to look in that mirror every single day and know that you are worthy of the love of Jesus and worthy of the love of a GOD fearing, God loving, who was called to love you and only you!
Published by: Alissa Lynne – Verona, PA
All rights reserved. No part of this book may be reproduced or transmitted in any form or by any means, electronic or mechanical, including photocopying, recording or by any information storage and retrieval system, without written permission from the author, except for the inclusion of brief quotations in a review.
Copyright © 2007 Alissa Lynne – Purple Butterfly of Christ - All rights reserved
First Edition, 2007
Published in the United States of America