THE TRUTH OF ALISSA LYNNE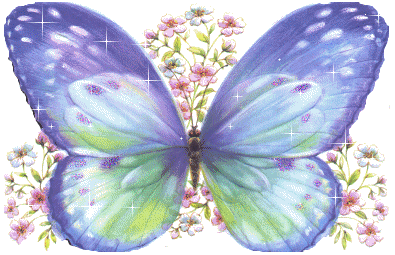 by Alissa Lynne - Purple Butterfly of Christ
Author's Last Words
First, all thanks go to the Lord for giving me the words to write, for giving me the peace of mind to write it, for blessing me with getting to know Him more and myself more by writing this book. I am thankful to God for my family, those that are here and those that have passed on. I am truly a blessed woman and all that I am is because of Jesus.
God is truly awesome and I am thankful to the Lord for so much in my life. At this point, I pray that you have read the book and not just looking to see what is at the back of the book. As Christians, we are truly blessed to walk the walk of a Christian. Never walk away from the Lord for He never walks away from us.
I wanted to say a special thank you to the three women who blessed me with volunteering to proofread the book for me. Casandra, Cindy, and Shamina – I thank God for each of you and your willingness to help me in this endeavor. Each of you have a different outlook on things and brought a lot of insight to the final draft of this book. I am truly blessed to have friends such as you.
I wanted to thank all the members of God's Survivor, Infertility for Life, Single Parents for Jesus, Daily Improvement, and Women Living 4 Jesus Yahoo Groups for being supportive with all your encouragement and prayers to finish this book. I truly thank you for all that you have said and listened to me say throughout the time of writing the book. I truly am blessed by your encouragement.
I want to thank all those that have read the book, whether from page one to the last page, or just sections of it. I pray that you receive something and are encouraged to continue to walk with the Lord. We are not alone for we have Jesus.
Lastly, I wanted to ask that you would take the time to stop past my web page and leave me a comment on the book. I would really love to hear what you have to say; as this is my baby and most likely, the only book I will ever write and would love to have feedback or comments. Thank you so much for taking the time to read this book and you continue to walk with the Lord for He is always with you.
Love always your sister in Christ,
Alissa Lynne – Purple Butterfly of Christ
www.purplebutterflyofchrist.com
Published by: Alissa Lynne – Verona, PA
All rights reserved. No part of this book may be reproduced or transmitted in any form or by any means, electronic or mechanical, including photocopying, recording or by any information storage and retrieval system, without written permission from the author, except for the inclusion of brief quotations in a review.
Copyright © 2007 Alissa Lynne – Purple Butterfly of Christ - All rights reserved
First Edition, 2007
Published in the United States of America