THE TRUTH OF ALISSA LYNNE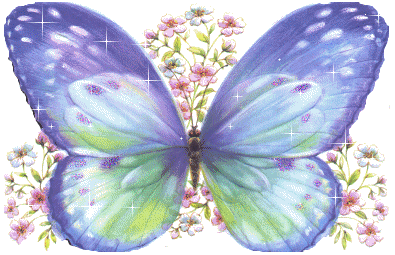 by Alissa Lynne - Purple Butterfly of Christ
Web Page Listings
---
Purple Butterfly of Christ
www.purplebutterflyofchrist.com
Are you feeling down, depressed, need a pick me up – then you need to visit the site Purple Butterfly of Christ, where the praises of the Lord goes up and the blessings come down. You will find Words of Encouragement, Words of Wisdom, Poetry, and Praises of God. In God – We are MORE THAN conquers! Join us as we rejoice and praise the Lord together.
Have a praise report or prayer request, have some writings, have a business and/or a ministry that you want to share with others – come on over and submit your information! Praise the Lord – we are all on one accord on this site!
If you are in a mood and just want to hear about the blessings and wonders of the Lord – stop on by Purple Butterfly of Christ where Jesus is lifted up! Come magnify the Lord with me and let us exalt His name together!
---
Women Living 4 Jesus
Titus 2:3-5
3 The aged women likewise, that they be in behaviour as becometh holiness, not false accusers, not given to much wine, teachers of good things;
4 That they may teach the young women to be sober, to love their husbands, to love their children,
5 To be discreet, chaste, keepers at home, good, obedient to their own husbands, that the word of God be not blasphemed.
Women Living 4 Jesus is a group of women, who love the Lord and feel that it is their calling/duty to reach out to other women in sisterly love. Faced with many things in our lives, we find at times that we really want a sister to talk with us, and sometimes it is just not good enough to do it on the internet or phone, some times good old fashion face to face conversation is important.
It is the ideal of this group to offer on line support AND support off line. We are taking the fellowship to the actual streets where our sisters resided. Many of us have lack of fellowship in our own lives due to schedules with our children, husbands, and other things that prevent us from being able to attend different functions at our local churches. In this group, we are here for each other both on line and off line.
Alissa Lynne – Purple Butterfly of Christ – the founder of the group wants to invite each of you to reach out to those that truly need a sister in Christ to be there for them. In her adventure, she saw a need for more sisters over the US to be there for each other, there in person. God has blessed her with the dream of being able to visit sisters all over the US to fellowship with them face to face and in essence take it to the streets.
We are in a time where if we see a need, we need to fill the need, which means being there for our fellow sisters. If you are in need of fellowship with fellow sisters, want to make lifelong friends and sisters, then come on, be a blessing to those in the group, and be blessed.
The requirements of this group is that you are a woman, a woman who believes in Jesus – whether active member or a church or non-active does not matter as we are all here for encouragement and support.
So come on in and be a blessing and be blessed.
https://groups.yahoo.com/group/womenliving4jesus/
https://www.womenliving4jesus.org
---
Alissa Lynne's Support Groups:
---
God's Survivors
This is a Christian based place of healing for all kinds of abuse, neglect, hurt and pain. The type of abuse does not matter, it does not matter if you were abused or the abuser, as we all need healing and we all need encouragement. We have all had pain in our lives, but we are still in the land of the living. We are here to support each other, to Let Go and Let God - begin the healing in our lives. We are here one for another. Come with an open heart and open mind...please come to share and begin the healing or help others to heal. You are loved here and never will you be judged!
https://groups.yahoo.com/group/godssurvivors
---
Single Parents for Jesus
This group is to offer single parents of all lifestyles with Christ support and encouragement. Denomination does not matter here for we are all His children. If you are single, newly separated, separated, seems like forever separated, newly divorced, divorced , divorced and dating, divorced and single now and ever, other parent involved, other parent not involved, other parent involved when the mood hits them parent – come on in – be part of the group. You will be required membership to post and access files and other areas of the group. Come and be encouraged and encourage others. Praise God for He is always with us!
https://groups.yahoo.com/group/singleparentsforjesus/
---
IFL0507 - Infertile for Life
This group is for women who are infertile for life. They know that there is not an option for getting pregnant any more. Whether it is by a hysterectomy – by your choice or not your choice, financially, no more menstruations or just plain tired of trying. This is a group of support for Christian woman whom know that they will never have another child. Some of us know that we are never going to hear – "You are pregnant" You can have chosen to remain childless or have chosen to adopt. The only qualifications for joining this group are that you have not physically had a child of your own. There is a posting requirement for this group and an email requirement for this group. Come let us help one another and know that God is with us. All information is blocked until you are a member to help cut down on spamming emails. Members are not listed for all to see in this group to cut down on spamming emails and people who join groups to get email addresses.
Published by: Alissa Lynne – Verona, PA
All rights reserved. No part of this book may be reproduced or transmitted in any form or by any means, electronic or mechanical, including photocopying, recording or by any information storage and retrieval system, without written permission from the author, except for the inclusion of brief quotations in a review.
Copyright © 2007 Alissa Lynne – Purple Butterfly of Christ - All rights reserved
First Edition, 2007
Published in the United States of America