CHRISTIANITY OASIS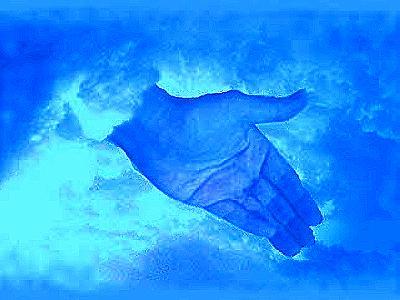 DAILY BREAD DEVOTIONAL
THE SECOND CHRONICLES
FORUM

2ND CHRONICLES BIBLE STUDY
SECOND CHRONICLES BIBLE STORIES
Welcome to our Christianity Oasis Daily Bread study program. This is our 2nd Chronicles Bible study taking a very quick glance into the Second Chronicles events and how the 2nd Chronicles characters and Second Chronicles message affects your be-YOU-tiful Christian walk.
2ND CHRONICLES BIBLE TRUTH
SECOND CHRONICLES BIBLE SUMMARY
The books of First and Second Chronicles basically cover the same period of Jewish history described in Second Samuel through Second Kings.
The first book of Chronicles and the 2nd Chronicles book were originally one continuous writing, but then was divided into two parts in the third century B.C. At that time it was named Paraleipmenon, which means, "Of Things Omitted," referring to the things omitted from Samuel and Kings.
Enjoy the second Chronicles if you so choose to read the 2nd Chronicles book in the Bible. It is very informative but is definitely not as eventful and thought provoking as most of the Bible.
CLICK THE LINK BELOW TO BEGIN THE SECOND BOOK OF CHRONICLES BIBLE STUDY WITH 2ND BOOK OF CHRONICLES NOTE.
SECOND CHRONICLES
SNEAK PEEK
2ND CHRONICLES BIBLE OUTLINE
SECOND CHRONICLES BIBLE CONCLUSION
NEW TESTAMENT DAILY BREAD
Click the link below to read more
C-O-O-L Christian Walk studies.
After you finish the 2nd Chronicles Bible study researching the Second Chronicles activity, you can also check out some of the other Christian entertainment, games, music, books, mall, studies and programs within our Christian community below ...
C-O-O-L
CLICKS
CHRISTIANITY OASIS
CHRISTIAN COMMUNITY DIRECTORY
FRIENDSHIP, FAMILY, FELLOWSHIP AND FUN

SEARCH BY THAT WHICH YOU SEEK
BECOME A MEMBER
CHAT ROOMS
PARTNERS IN PRAYER
MY C-O-O-L SPACE
MESSAGE BOARDS
C-O-O-L
LOVE OFFERINGS
We hope you enjoyed our 2nd Chronicles Bible study delving into the Second Chronicles stories. If after sojourning through the Christianity Oasis community, you find our Ministry to be worthy and would like to make a Love Offering as to assure the Light of Hope continues to shine for the lost and hurting souls dwelling in darkness, thereby providing them with the opportunity to pursue the path of Christianity as well as provide a safe and enjoyable sanctuary for fellow Christians. Please choose to make a one time love offering securely by way of Paypal, credit card or debit card by clicking on the "Donate" button below.
If you prefer to pay by check or other source or if you have any questions, please contact us at:
webservant@ChristianityOasis.com
May God bless you abundantly for your LOVE.

CHRISTIANITY OASIS ON LINE
WHERE CHRISTIANITY IS C-O-O-L
E-mail: webservant@ChristianityOasis.com
This 2nd Chronicles Bible study on the Second Chronicles and all of its contents are copyright protected and should not be reproduced, copied or sold in whole or in part without express written permission from Christianity Oasis.
Copyright © 2000-2023 All Rights Reserved.
WEBSITE CREATED BY CHRISTIANITY OASIS