CHRISTIANITY OASIS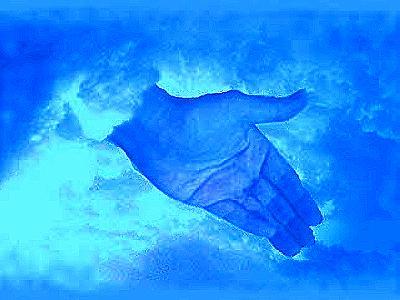 DAILY BREAD DEVOTIONAL
THE BOOK OF LAMENTATIONS FORUM
JEREMIAH LAMENTATIONS BIBLE STUDY
JEREMIAH LAMENTATIONS SUMMARY
Welcome to our Christianity Oasis Daily Bread study program. This is our Jeremiah Lamentations Bible study taking a look into the Jeremiah Lamentations Summary. The absolutely awesome Jeremiah Lamentations Bible study message will truly bring a smile to the lips and heart and shine the LIGHT of Truth upon your be-YOU-tiful Christian walk path.
THE BOOK OF JEREMIAH LAMENTATIONS
The thought provoking and tear jerking words within the Jeremiah Lamentations Bible verses are a very heartfelt sorrowful poetic expression of the sadness and grief that Jeremiah was experiencing at the time that he shared his enormous burdens which he was carrying within. The Jeremiah Lamentations Bible quotes are said to be alphabetical with the various stanzas of each elegy beginning with the first letter of the Hebrew alphabet (there are 22) and successive throughout each elegy, declaring Jeremiah's concern for Israel, yet in the middle of it all, he pronounces, "great is thy faithfulness." (Lamentations 3:23)
JEREMIAH LAMENTATIONS BIBLE STUDY PROGRAM
JEREMIAH LAMENTATIONS SUMMARY LESSON
JEREMIAH LAMENTATIONS BIBLE
We hope you enjoy our Jeremiah Lamentations Bible study with Jeremiah Lamentations summary.

NEW TESTAMENT DAILY BREAD
Click the link below to read more
C-O-O-L Christian Walk studies.
After you finish the Jeremiah Lamentations Bible study sharing our Jeremiah Lamentations Summary, you can also check out some of the other Christian entertainment, games, music, books, mall, studies and programs within our Christian community below ...
C-O-O-L
CLICKS
CHRISTIANITY OASIS
CHRISTIAN COMMUNITY DIRECTORY
FRIENDSHIP, FAMILY, FELLOWSHIP AND FUN

SEARCH BY THAT WHICH YOU SEEK
BECOME A MEMBER
CHAT ROOMS
PARTNERS IN PRAYER
MY C-O-O-L SPACE
MESSAGE BOARDS
C-O-O-L
LOVE OFFERINGS
We hope you enjoyed our Jeremiah Lamentations Bible study and Jeremiah Lamentations Summary. If after sojourning through the Christianity Oasis community, you find our Ministry to be worthy and would like to make a Love Offering as to assure the Light of Hope continues to shine for the lost and hurting souls dwelling in darkness, thereby providing them with the opportunity to pursue the path of Christianity as well as provide a safe and enjoyable sanctuary for fellow Christians. Please choose to make a one time love offering securely by way of Paypal, credit card or debit card by clicking on the "Donate" button below.
If you prefer to pay by check or other source or if you have any questions, please contact us at:
webservant@ChristianityOasis.com
May God bless you abundantly for your LOVE.

CHRISTIANITY OASIS ON LINE
WHERE CHRISTIANITY IS C-O-O-L
E-mail: webservant@ChristianityOasis.com
This Jeremiah Lamentations Bible study with Jeremiah Lamentations Summary and all of its contents are copyright protected and should not be reproduced, copied or sold in whole or in part without express written permission from Christianity Oasis.
Copyright © 2000-2023 All Rights Reserved.
WEBSITE CREATED BY CHRISTIANITY OASIS